affecting the success or failure of any exhibition project
Aims and reasons for participation

Chosen exhibition

Concept and creativity

Timely realization of routine operations

Marketing and Participant Activity

Behaviour on the stand

Working with received contacts
Only an individual and systematic approach gives results!
Solution 1.
Raise an exhibition expert for your company.
Select one person who will prepare effective performance for the company at the event.
You can watch our cartoon to see how that could happen in the real life.
Solution 2.
To delegate the implementation of the project to professionals.
Expomap – exhibition marketing teamWe've formed a staff of consultants who are delighted to share their experience with you. A client and their needs are in the center of our attention, we track the level of satisfaction of our customers and always ready to improve our service!

Eugenia
Bulavina leading advisor

Eugenia Manukovskaya executive, co-founder
We navigate through exhibitions

According to Mail.ru rating, Expomap is the most visited online resource about exhibitions

We know what the marketing is.

Several dozens of advertising projects with the largest exhibition organizers had already been conducted by our experts.

We speak many languages

Do you need to call to a foreign organizer? No problem! Besides, we cooperate with more than 1,000 interpreters around the world.
Request a service's presentation
01

Selection and analysis of the event, goals and objectives of participation

at this stage, we'll know exactly if it's worth it and whether we should start the project or not

02

Development of the participant's concept

from calculating the size of the area and choosing the location and design of the stand to the needed communications.

03

Realization of organizational routine

from the submission of applications to the removal of exhibiting products

04

Promotion of a participant

you don't have to rely entirely on the organizers of the exhibition with their marketing campaign. The more communication, the better the chances for success are for your event!

05

Preparation of stand and working group for the exhibition

any awesome concept can be ruined by the work of standmakers. We will take care of the whole process. You don't need to worry.

06

Creation of the system of target contacts accounting

how to keep track of visitors of the stand? How and when do we contact them after the exhibition?
sibmit a request
And that's not all we can do. We can provide you a full presentation of our options upon request!
Take our courses on effective participation in the online University of Netology!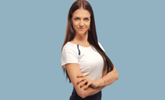 Participation concept creation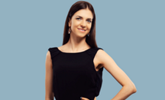 Realization of the concept of exhibition participation





Request presentation
Make a request and we'll send you our presentation!
Submit a request
Provide your contact details and we'll get back to you as soon as possible for discussing details!
Thank you!
We will contact you soon!
Confirm your email
We work for real subscribers so, please, check your mail and click on the link.